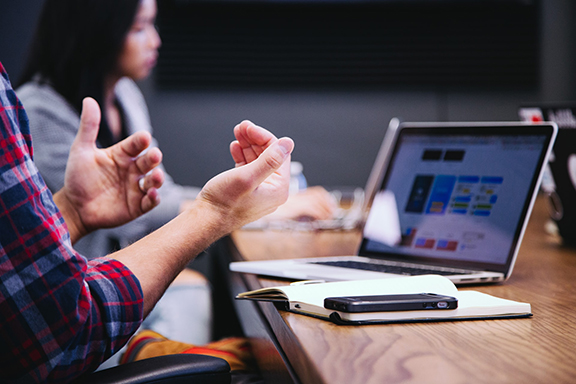 Creative Agency for Startups and Small Business
Startups or small businesses are companies or ventures which are focused around one single product or service that the founders want to bring to the market. These are companies undertaken by an entrepreneur to seek, develop and validate a scalable economic model .These companies usually don't have a fully developed business model and there the creative agency can help them in many aspects to improve their marketing strategy, like in Website Designing , Website Development, Digital marketing, Logo Designing, Packaging Design and Video Marketing.
Marketing Strategy for Startups and Small Businesses
All successful marketing strategies include 4 key components: the goals, target audience, thorough market research and the right budget. Just to break it down:
Set the correct goals. In the early stages of business, the goals might vary depending on how you define success.
Correctly define the target audience. No matter what's the type of the startup, it's absolutely crucial for your marketing team to reach the right people with the right product or message
Find the right place in the market.
Determine the budget correctly.
How can the Creative Agencies help the Startups in Marketing
A creative agency is a service agency that offers a variety of services that fall underthe umbrella of marketing and advertising. Basically, if you need any type of creative strategy, for your work or promotion of any product for sale or advertising, they canhelp you in getting it done. The creative agency can provide following services
Logo Designing:Logo is the image or identity of a company or a particular brand. This is the first thing onecan notice and if it can leave an impression in one's mind then it can really serve thepurpose. A creative agency can help and assist you in deciding on the theme, colour ordesigns based on your product or you can say they can create design based on your imaginations.
Website Designing: A strong online presence of acompany or brand is must these days. A good website with good graphics can reallyattract the target audience to visit your web page. Hence, website design is important because it impacts how youraudience perceives the brand. The first impression you make on them can either getthem to remain on your page and learn about your business or leave your page andturn to a competitor. A good web design helps you keep your leads on your page. Itaids your SEO strategy.
Digital Marketing: Digital marketing agencies can help to evaluate your website traffic,determine the best online platforms where to invest in and continually maintain thebalance between your marketing activities and monitor the results. Working witha digital marketing agency means more leads converted into customers. Online advertising has created a shift towards the digital agencies by advertisers. A digitalagency focuses more on the marketing strategy and execution. A creativeagency can help in the brand designing, content creation and everything thatrevolves around creating a brand image.
Branding: A marketing agency is aware of the ways to create a brand that expresses the company's vision, culture and objectives.The initial brand research needs to be done correctly to get the key insights into your brand and to developthe right brand strategy which clearly defines your brand's unique characteristics.Branding agency can help you to create a strong brand which looks more appealing and adds more life to the product through logo, visual identity and collaterals and finally launching your website to your target market.
Packaging: Creative packaging involves innovative designs and solutions that notonly help products stand out above the rest, by helping in the product's growth andsuccess immensely, but also provides more sustainable and cost effective solutions.The product packaging design plays a very important role in branding your items inthe retail environment. It must be noted that the catchier the design is, the moreaudiences it will attract. A good packaging will also enable you to differentiate theproducts from your competitors.
Conclusion: Design Pitara can go a long way to develop and implement imaginative solutions and help businesses to increase the brand awareness, showcase the products or services in a better way and ultimately, increase profits. The agencies can be really helpful for the Startups and small scale businesses in creating their brand image and a great online presence, always keeping the ROI manners in mind.
Write us at contact@designpitara.com or connect through +91-9811477138