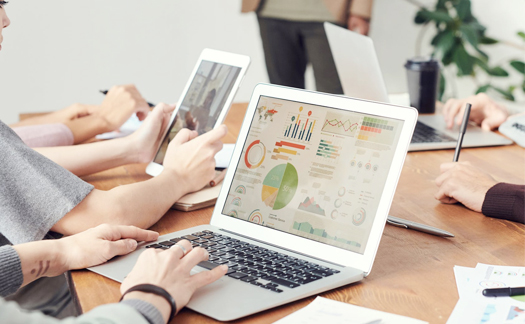 It is essential to know the difference between Digital Marketing and social media marketing, so that you can leverage these marketing strategies to your advantage.
Digital Marketing is an all overall term which uses online and offline digital marketing methods in order to promote the products and services and increase the profitability of a business. Digital marketing uses various internet marketing methods and channels which include social media marketing, SEO, pay-per-click advertising, email marketing, E-Commerce optimization and E-Commerce advertising.
On the other hand, Social Media Marketing is one of the multiple components of digital marketing which leverages various social media platforms, like Facebook, YouTube, LinkedIn, Snapchat, Tumblr, WeChat, Twitter and many other introduce a brand, grab the people's attention and engage with prospects and the customers. The social media marketing involves posting fresh and unique content, collaborating with the industry influencers and adopting various marketing ways to convince the people to take action accordingly.
As compared to the other types of digital marketing, the B2B social media marketing provides a much quicker and better campaign results. But, social media marketing alone is not enough. As a digital marketing expert, we highly recommend you to explore other internet marketing strategieswhich go hand in hand with your social media campaign to achieve a sustainable and a long term success.